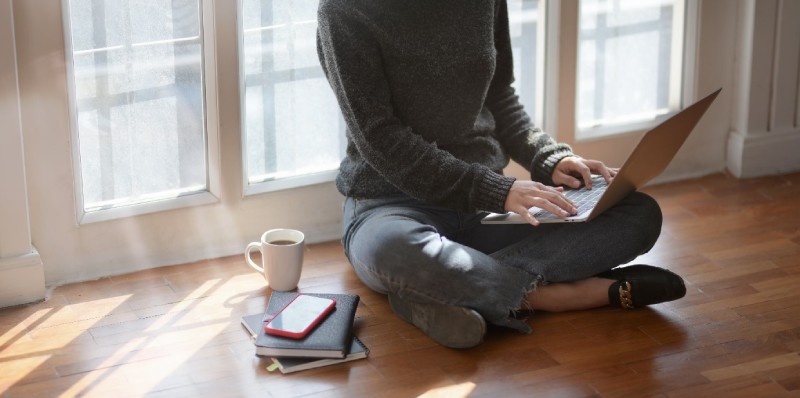 Work-life balance is one of those modern phrases we hear all the time, but what does it actually mean? In this article we discuss what work-life balance is, why it's important, and how it can be positive for both employers and employees.
What is work-life balance?
Generally, the term work-life balance refers to the ratio of time we dedicate to our work and personal lives. Successfully balancing each aspect of our lives can mean different things from person to person, but what is agreed is that there is a need for balance to maintain our physical and mental health.
For most, achieving work-life balance is about ensuring the amount of time and effort we put into the different parts of our lives, is equal. There is no 'correct' ratio of work and life and achieving 'balance' in our lives is a personal choice, and what is regarded as 'healthy' to one person may not be to another – and can vary at different stages of our lives.
Why is work-life balance important?
Overworking can not only be detrimental to your personal life, but to your health too. Spending too much time at work – or bringing the office into your personal life, can result in increased levels of stress and exhaustion. Stress and tiredness can weaken our immune systems, and result in increased bouts of coughs, colds, and other illnesses.
This is why overworking can be counterproductive.
How can employees improve their work-life balance?
Achieving work-life balance is about creating realistic boundaries. Before starting to make changes, think about your current life and the time you spend at work and at home. Understanding the ratios will allow you to make small changes gradually, rather than changing everything at once.
If you're trying to improve your work-life balance, focus on:
Creating daily, weekly or monthly schedules
Prioritising tasks at work and at home
Setting achievable goals
Planning time to relax
What can employers do to help promote work-life balance?
Work-life balance is beneficial to an employee, and their employer. Studies have shown that helping employees achieve work-life balance helps to reduce absenteeism and can help to encourage a more productive workforce. A survey conducted by the CIPD found that 2 in 3 workers say they have experienced a work-related health condition in the last 12 months, with sleep problems being one of the most common issues. A survey by Rand found that employees who sleep less than 6 hours a night lose 6 more working days through absenteeism or presenteeism than those who sleep 7 to 9 hours per night.
As mentioned earlier in this article, work-life balance means different things to different people. Even so, employers can make small changes to encourage a healthier work and home balance.
Open communication
Communication is one of the most important steps in understanding what needs to change to create a better and healthier work-life balance. Employers should look to hold in-person or online discussions with their team to encourage open communication around this subject.
Employee burnout
Poor work-life balance can lead to burnout. Employers should be aware of the symptoms of burnout, and if spotted – take action to prevent it. Symptoms can include an increase in stress, excessive absenteeism, an increase in errors, or signs of exhaustion.
Employees can be wary of raising issues of being 'overworked' – so employers should also be clear about the positive actions which can be taken if an employee does feel this way.
Encourage efficiency
An employee may be working long hours, but are they being productive? If you notice your employees are having to work longer to complete tasks or projects, it may be time to review processes and systems in place.Working on making processes simpler and more efficient can result in productivity skyrocketing and can make the working lives of employees more manageable. When busy, we find ourselves following old processes because they're in place – rather than questioning if they could be more efficient.
Promote being healthier
A healthier workforce is a more productive workforce. Healthier employees are less likely to be absent due to sickness – in 2017 a study found that sickness-related absences cost the UK economy over £77.5 billion a year.
Employers can encourage a healthier lifestyle by providing employees with access to healthy foods and snacks and by providing their teams with access to benefits that encourage healthier lifestyles – such as access to discounted gym memberships and company health insurance cover.
Create boundaries
One of the simplest ways an employer can support a healthy work-life balance is to set clear boundaries. Ensuring employees know that they do not have to respond to work-related communications when on holiday – or putting in systems to ensure an employee's work is covered when they are on holiday, are just some of the ways an employer can help to reduce unnecessary stress.
Understanding what boundaries need to be in place can take time, but employers should encourage open dialogue and be open to testing different ways of working to find the right balance for the business and employees.