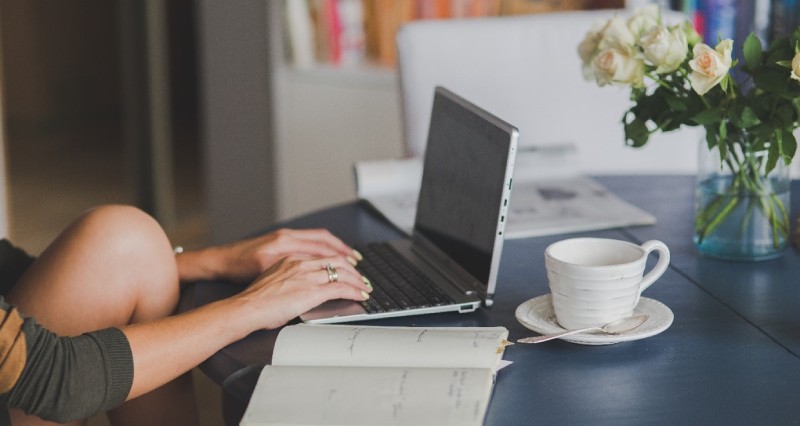 England is now officially in a 'second' period of lockdown, a measure taken by the Government to help prevent the further spread of COVID-19 – and the strain this could place on the NHS. After weeks of lower restrictions, many of us are now feeling anxious about entering lockdown and the impact this might have on our physical and mental health.
Prioritising your health during these unprecedented times can be difficult but doing so is important. Lockdown can place added pressures on our minds and bodies, but by making a few simple changes – you can take positive steps into making this next period of lockdown more manageable.
1. Create a realistic routine
Lockdown and the colder weather means many of us are now spending more time at home. As well as boredom, more time at home can make us feel anxious because we feel we need to 'do things' to fill the time. To reduce this type of anxiety – create a realistic and achievable routine.
Social media can add to this pressure. and make us feel like we have to achieve great things in lockdown, so the time isn't wasted. Creating a routine can help reduce this pressure and help you to prioritise what you really need to do. Any spare time outside of the routine can then be used to do other things – without the pressure of trying to fit learning a new language and or new cuisine with our other household and work commitments.
2. Stay in touch
Lockdown measures mean many us can't go visit our family and friends. Even so, maintaining contact is one of the best ways to relieve stress, and can help to take your mind away from lockdown and the associated isolation.
Although we can't visit friends and family in person, there are many digital ways we can stay in touch. Many of us are now restarting online quiz nights, family video chats and virtual gatherings to ensure we stay in touch with those that matter. This is even more important for those who live alone.
3. Physical fitness
When it's dark, cold and wet outside – getting out and being physical can feel like a lot to ask, but it can make you feel better. A survey in Scotland found that whilst in lockdown 1 in 3 people said spending time exercising outdoors helped with managing stress.
Walking outside is a great way to maintain your physical health whilst also supporting your mental health. If you want to challenge yourself there are many fitness challenges you can complete outside and alone, whilst still maintaining lockdown rules – such as the NHS Couch to 5k running challenge.
4. Don't rely on treats
It can be tempting to fall into bad habits in lockdown, especially in the run-up to Christmas. A treat now and then is fine but eating sugary snacks regularly can actually make you feel worst.
Studies have shown that consuming sugar to manage your emotions can lead to more feelings of sadness, stress and hopelessness. A 2017 study found that men who consumed a high amount of sugar were 23% more likely to receive a diagnosis of clinical depression within 5 years.
Creating meal plans and trying new healthy recipes is a great way of encouraging yourself to eat well in lockdown. As with a daily routine, plan in your meals for the week ahead – and see if this helps to support making healthier eating choices.
5. Combat SAD side effects
As the seasons change, many of us are not just dealing with lockdown – we may be suffering from the symptoms of SAD (Seasonal Affective Disorder). SAD is a type of depression which is caused by the changes in the amount of sunlight we get during the winter months.
The symptoms of SAD include low self-esteem, feeling tired, sleeping more than usual and craving high sugar foods. To combat these symptoms, make sure when you spend time at home you keep areas brightly lit. Open blinds and curtains, and try to take walks in the sunshine when possible.