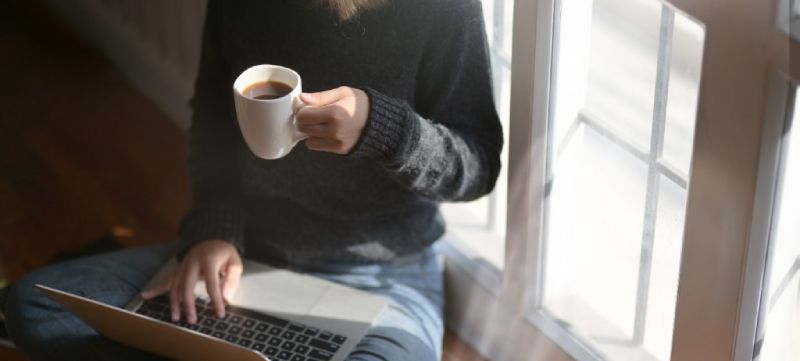 The lockdown in the UK started on the 23rd March 2020, and although some restrictions have been lifted, many of us are still required to remain and work from home. In times of uncertainty our mental health and wellbeing can be affected – and many are trying to combat 'being bored'.
Keeping your mind busy and active is one way of combating anxiety and boredom and can help to improve mental wellbeing.
Stay in connected
Many of us are missing human contact in lockdown. The measures in place mean that we are unable to socialise as normal and this can start to take a toll on our mental health, especially if we live alone.
Fortunately, there are many ways you can stay connected to friends and family – digitally. Facetime, Zoom, and Skype all provide video calling functionality and are mostly free to use. Schedule time to catch-up with friends and family and try to discuss topics other than COVID-19 to help relieve stress and anxiety. Many are using this time to take part in quizzes or make plans for the future, both of which are perfect for keeping the mind active.
Declutter
Working and living in a cluttered environment can be stressful and make clear thinking difficult. If you're working from home, try to ensure you create an organised and clear desk space that is comfortable to work at. This can be difficult if you don't have a dedicated office or desk space, but even if working at a dining table – make sure you organise it so it's as comfortable and clear as it can be. It's also a good idea to clear away and 'turn off' your working space when you finish each day to separate your working life from your home life.
In addition to your workspace, use lockdown time to declutter other areas of your home. If you've always wanted to reorganise the kitchen or clear your wardrobe of old items, use spare time to do this.
Learn something new
Those with free time as a result of lockdown should consider learning something new or trying a new hobby. This can be a great way to distract our minds from stress and the boredom we feel as we continue to socially distance.
If you'd like to learn something new there are many free online resources on platforms such as YouTube. Many apps allow you to learn new skills such as a language or even computer coding. Learning something new can also be something you do with family and friends when video calling. Why not start a hobby group which you can participate with via a weekly video call.
Create a routine
Many normal routines have been disrupted by lockdown. Whether working from home or caring for others – daily routines have likely changed significantly, and this can lead to increased stress and anxiety.
Creating a new routine can help to relieve anxiety and provide our minds with something to focus on in these times of uncertainty. When planning a new routine ensure to separate work and home life and highlight important activities such as meals and exercise.
Keep a diary
The times we are living in now are unprecedented, and unlike anything seen before. One way of keeping your mind active in lockdown is writing a diary and recording what life is like right now.
A diary doesn't have to be a long daily essay, it may just be bullet points of what you have accomplished each day, or even a meal and cooking diary. Writing is a great way of switching off from the day and helps to keep the mind active. If you'd prefer an alternative to writing, you could also look to start a scrapbook, as a way of collecting memories. The scrapbook could hold reminders of lockdown, letters from family, or pictures of activities completed.