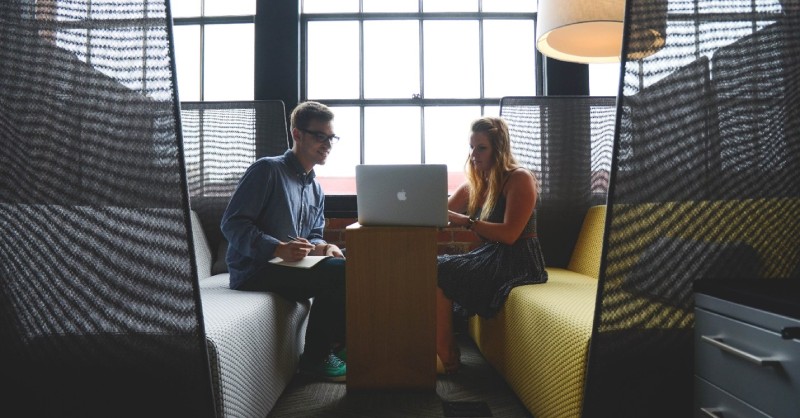 When it comes to attracting and recruiting the best talent – company culture and work/life balance matters. 83% of job seekers research company reviews and ratings before deciding if they want to apply for a role [1].
Hiring the best people is a commercial decision. The average 'cost per hire' in the UK is £3,000 [2] – a figure which shows hiring the wrong people is not just bad for morale - high employee turnover can also affect your bottom line.
Making your business a better place to work helps to attract top talent. Internationally renowned brands such as Google spend millions every year on making their workplaces and the working lives of their employees better. This, combined with the prestige of the brand, makes it attractive to top candidates – and makes Google a company people aspire to join.
In the list below we highlight some of the ways a company can make their business more attractive to the best talent in their industry.
1. Get the offer right
Job opportunities are now shared on a wide range of channels, from on a company's website, to their social channels and often through the many online job listing sites. To attract the top candidates, make sure the role, the offer and what it's like to work at your company is clear, concise – and of course, attractive.
Explaining exactly what the job entails and being clear about the potential of a role is one of the best ways to ensure you don't miss out on finding the right candidate. Ambiguity can lead to a peaked interest, but it can also result in the right person for the job being confused and not applying.
2. Show off on social media
Many brands use social media to share content about their products and services, but social media can also be used to share the culture of a business. Many companies set up separate social channels to share 'behind the scenes' activity – for current employees and the candidates they may be trying to attract.
Company HR social media channels can be used to share the everyday workings of employees or to highlight special events. For example, if employees have the opportunity to take part in charity work whilst being employed – share this on social, that could be attractive to a candidate reviewing a company before applying.
3. Perks and benefits
Perks and benefits can help make the working lives of employees better and more enjoyable. Employers often use perks and benefits to reward employees – and to show appreciation. If you offer your employees perks and benefits, such as company health insurance, don't hesitate in sharing this with potential candidates.
Sharing that you provide perks to your employees will show potential candidates the benefits of working with your company, outside of their day-to-day role. In addition to this, it can be a way of reiterating a company's culture – and showing candidates you care about their wellbeing, health and lives outside of work.
4. Show potential for career progression
Showing there is the opportunity for career progression is another way a company can make a role look more attractive to top candidates. This does not necessarily have to be direct statements about 'the ladder' they could climb – it could just be explaining to candidates the training opportunities they would be exposed to as part of their role.
Many companies invest in the training of their employees to ensure they can perform as well as they can in their role. This is a 'perk' that a company should share – whether it be on their website, social channels or with potential new employees.